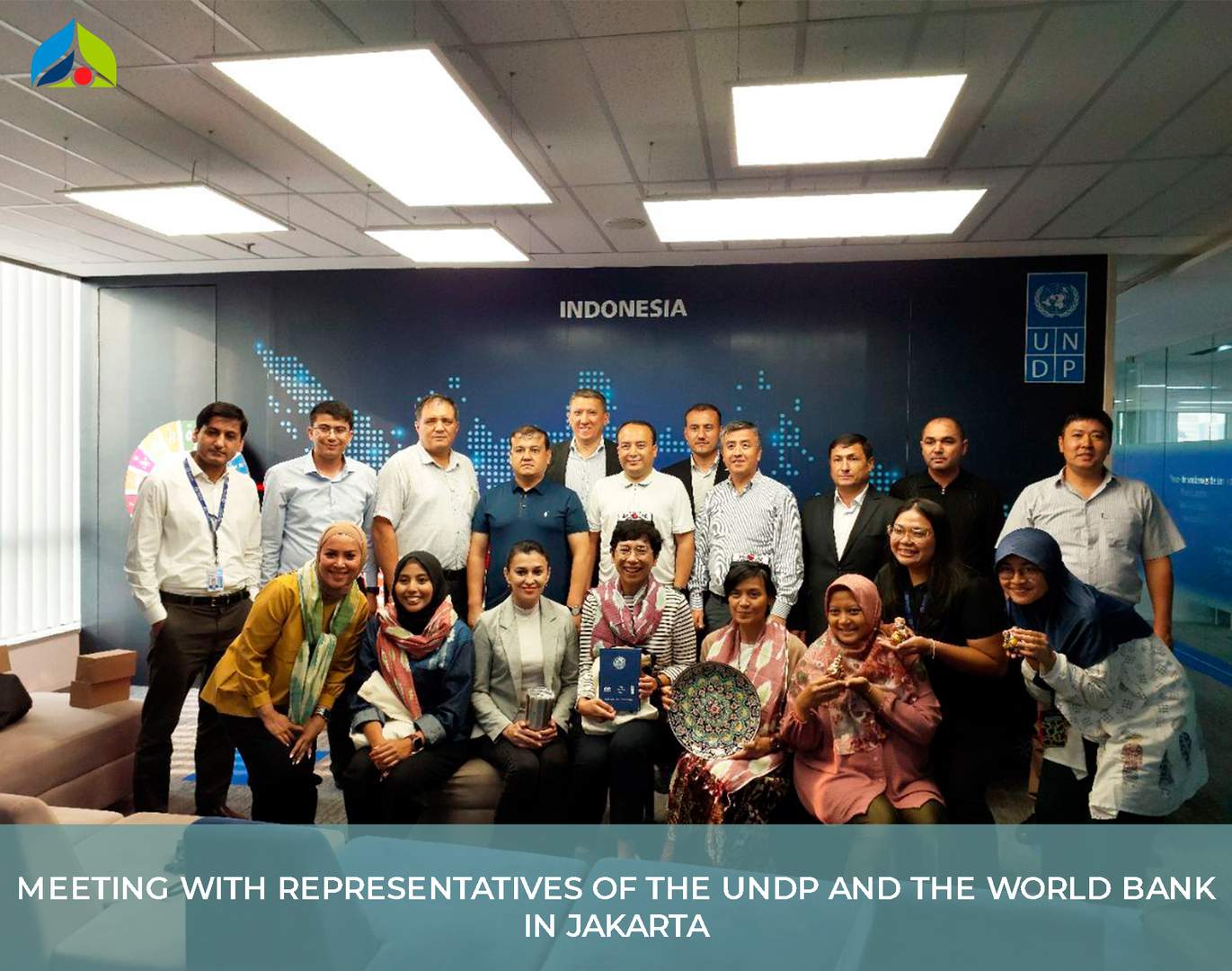 Meeting with representatives of the UNDP and the World Bank in Jakarta
During a training seminar organized as part of the Sustainable Rural Development Project for the Project Implementation Unit employees under the Ministry of Economy and Finance, representatives of the UNDP, a meeting was held at the UNDP Indonesia Country Office in Jakarta.
At the meeting, the Uzbek delegation met with Dr. Verania Andria, Senior Advisor for Sustainable Energy UNDP, Access Project Leader Mathilde Sari Gokmauli, and specialists from different areas of the project.
The bilateral dialogue shared experiences between UNDP and its projects on issues such as improving Indonesia's energy sector, introducing green technologies, addressing rural socio-economic and environmental issues, reducing carbon emissions, developing and supporting alternative energy, and incorporating UNDP's extensive experience in addressing other environmental challenges.
At the same time, the gathered discussed a number of new proposals on the elaboration of mahalla development plans in order to solve problems of the rural population from socio-economic, ecological, and infrastructural points of view, to improve creation of income sources in households.
In addition, the participants of the training seminar also visited the World Bank office and met with Hannah Jane Duncan and Enurlaela Hasanah, the bank's Senior Social Development Specialists in Social Sustainability and Inclusion, as part of the Rural Infrastructure Development Project.
At this meeting, the step-by-step experience of the World Bank in such countries as Indonesia, Singapore, the South Africa on rural development, issues of promising practices and mistakes made, problems encountered and lessons learned from them, and recommendations were discussed.